Real Estate Video Influencer Awards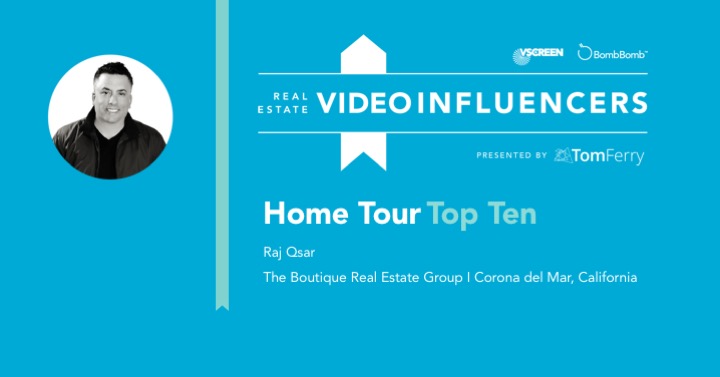 Congratulations to the top 10 agents and the five honorable mentions in home tours and listing videos! This was an extremely difficult category to judge with so many quality entries. While we saw many highly produced samples, we focused on the story that each video told and how well they were able to explain the amenities and characteristics of each home.
We took into consideration the human element first. If a video did not have the real estate agent, homeowner, or even actors to help bring the home to life, they were eliminated from the competition. Needless to say, slideshows need not apply.
What we ultimately came up with was a balanced list of videos that includes both highly produced videos and videos every agent can create. Check out the top agents in the Listing Video category and get inspired by their creations!
Who can tell the story of a home and why it's so magical better than the person who specifically built the home, custom to his family's wants and needs? We love this video because we can see and feel why this home is so important to the homeowner.
#1 Raj Qsar // Home Tour Video Award
Raj is no stranger to awards. In 2017, Raj was named The Real Estate Influencer of The Year by Inman News. In 2016, Raj was named to the prestigious Swanepoel Power 200 Honoring the Most Powerful 200 People in Residential Real Estate. On his YouTube channel, you can find a variety of interviews with him where he discusses how important it is for real estate agents to utilize video in their business. Raj truly captures the luxury and cinematic essence of his high-end listings, on top of leveraging unique storytelling within his highly produced listing videos.
The Boutique Real Estate Group