Our team at The Boutique Real Estate Group has been collecting data and information from the California Association of Realtors (CAR), and will continue to update our reports to help our clients and community better understand the impact of COVID-19 on a statewide and county level.
For the full press release from CAR click here
CA at a glance: March 2020
Statewide, existing, single-family home sales totaled 373,070 in March on a seasonally adjusted annualized rate, down 11.5 percent from February and down 6.1 percent from March 2019.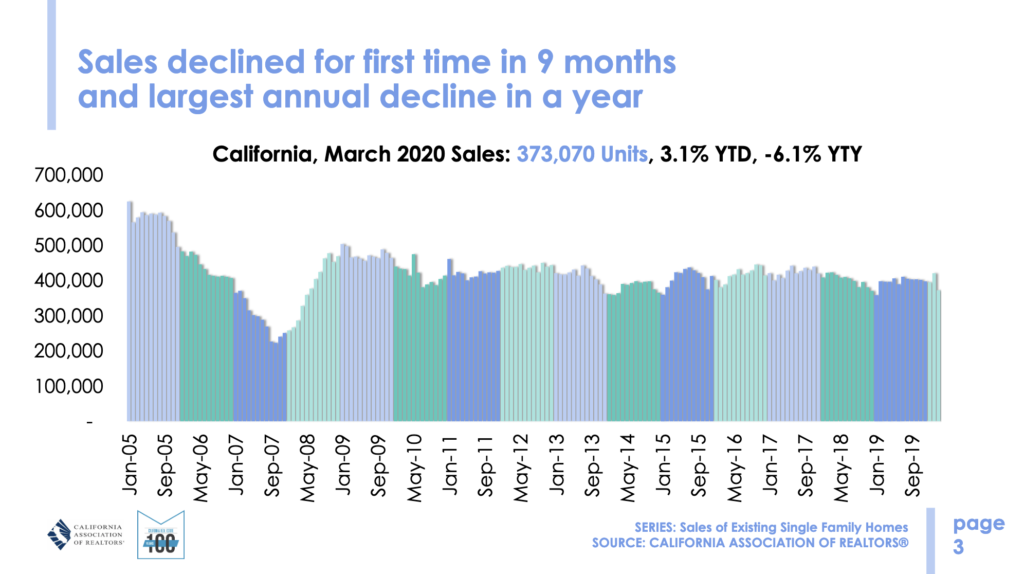 Despite a dip in housing demand, the statewide median price rose from both the previous month and previous year. March's statewide median home price was $612,440, surging past the $600,000 benchmark for the first time in three months, moving up 5.6 percent from February and up 8.3 percent from March 2019.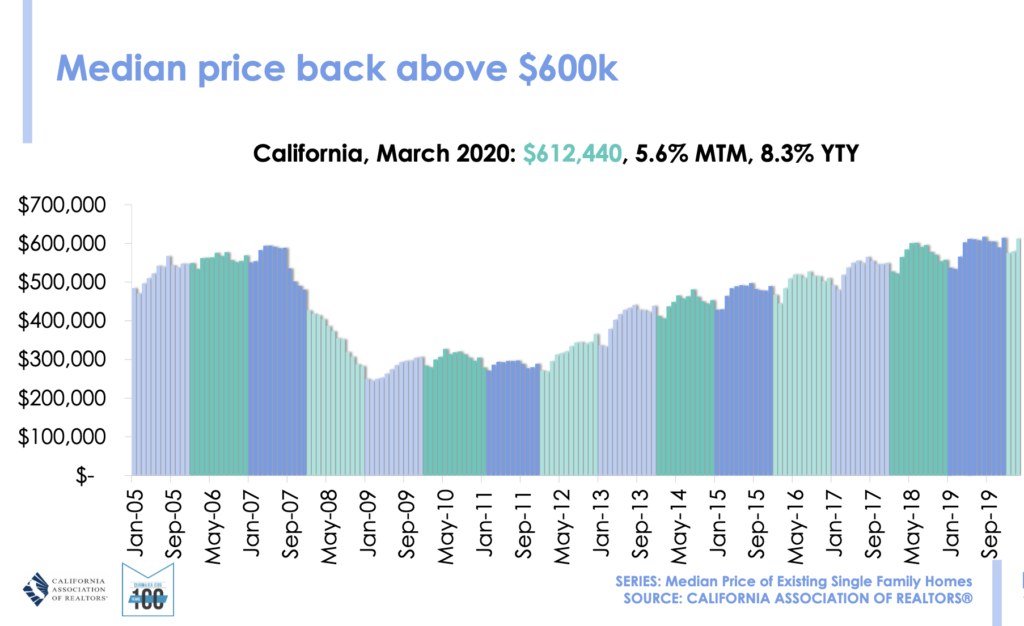 The statewide Unsold Inventory Index was 2.7 months in March, down from 3.6 months in February and from 3.6 months in March 2019, making it the lowest inventory level in three months.
*The index indicates the number of months it would take to sell the supply of homes on the market at the current rate of sales.

OC at a glance: March 2020
In Orange County, the median sales price of existing single family homes in March 2020 was $882,000 increasing 0.2 percent from $880,000 in February 2020 and 9 percent from $809,500 in March 2019.
Gains in house sales for individual counties, which had been at or near double digits in February, also did an about-face in March. Orange County posted a 1.6% sales gain, compared with a 34.7% increase in February.