5 Features of a (Real) Chef's Kitchen
Home cooks and foodies, look no further.
The term "chef's kitchen" gets thrown around in real estate listings, but it can mean a lot different things. Whatever your definition, the culinary playground at 22750 Hidden Hills Rd in Yorba Linda, CA doesn't disappoint. This home's kitchen was designed by its owner, Carlito Jocson, the executive chef for Yard House Restaurants.
We asked Jocson to dish his home's kitchen secrets. Here are 5 features we love.
Refrigerator drawers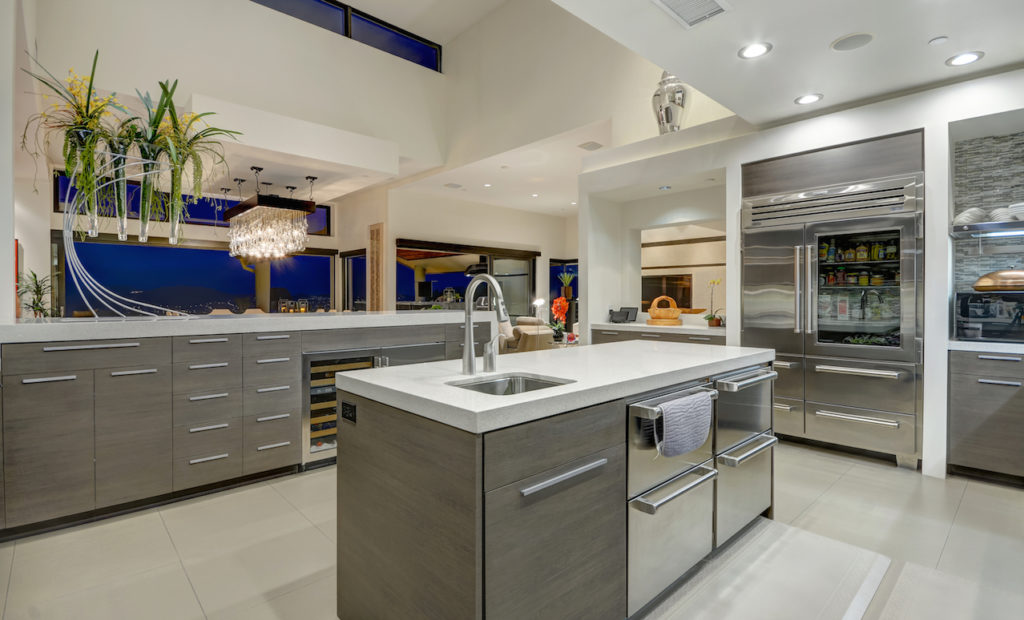 We've all been there: stirring a boiling pot when you realize you need to add something from the fridge. With refrigerator drawers in his kitchen island, Jocson has quick access to common ingredients. No fishing for things in the back of the main refrigerator — the essentials are an arm's length away.
Wine staging area
A mini wine fridge is a common amenity in luxury homes, but Jocson uses his as a staging area. The main course is downstairs: a temperature-controlled, 1,200-bottle room.
Jocson brings up what he needs to chill for the next meal or two, making his wine decisions before he starts cooking. This is both a time-saver and great way to ensure your meal and wine pair well.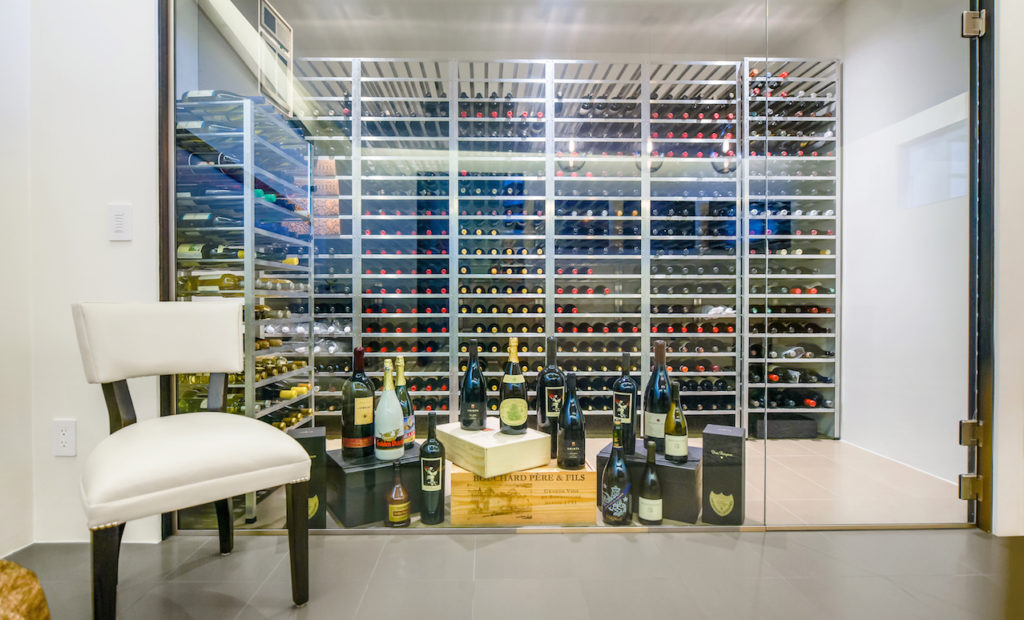 Stacked platewear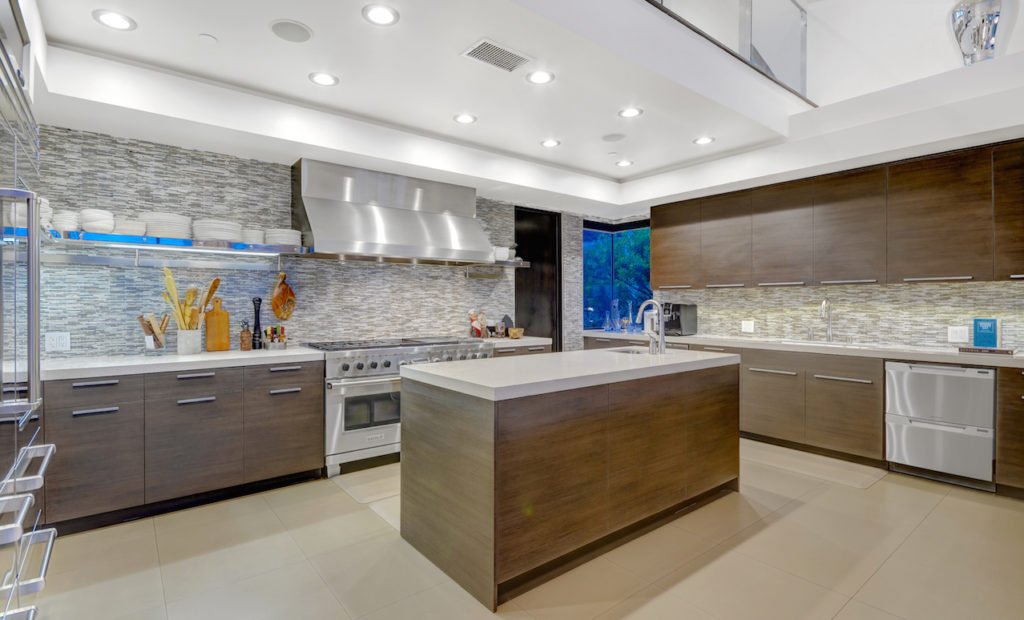 Open shelving has been trendy for a while, but Jocson doesn't worry about pretty displays. He's a functionalist, stacking dishes so they're easy to grab, like in a commercial kitchen. Plating is an important final step in meal-prep, and this kitchen makes it easy.
Tasting counter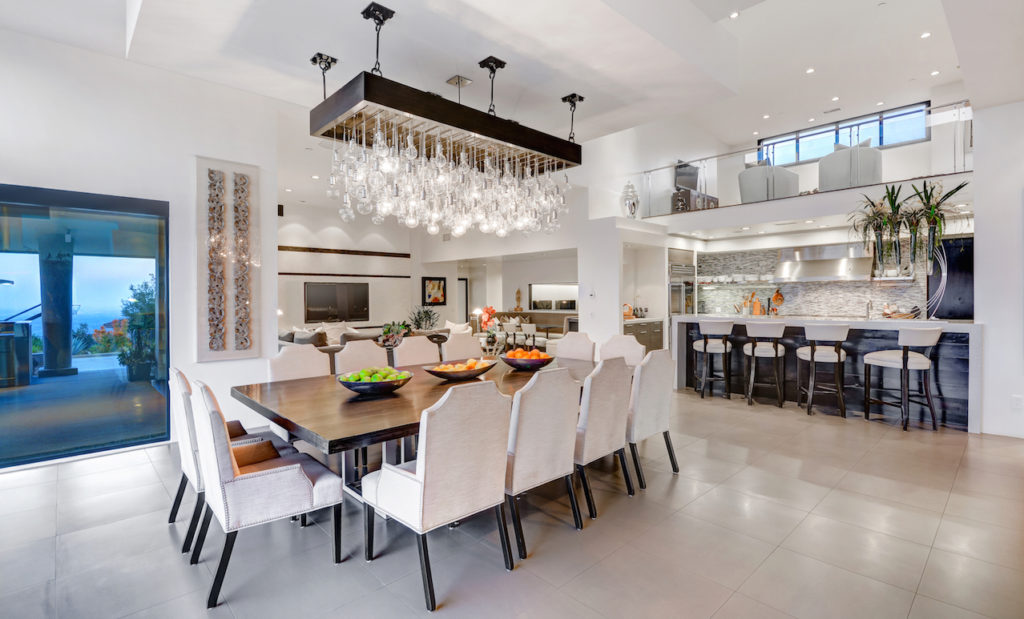 According to Jocson, chefs love good flow. He wanted his space to feel more like a tasting kitchen, with ample counter space and a breakfast bar with barstools.
Jocson says there's room to cook for 50 people (he did so last Christmas), and four to six people can sample the food while he's cooking.
Outdoor extension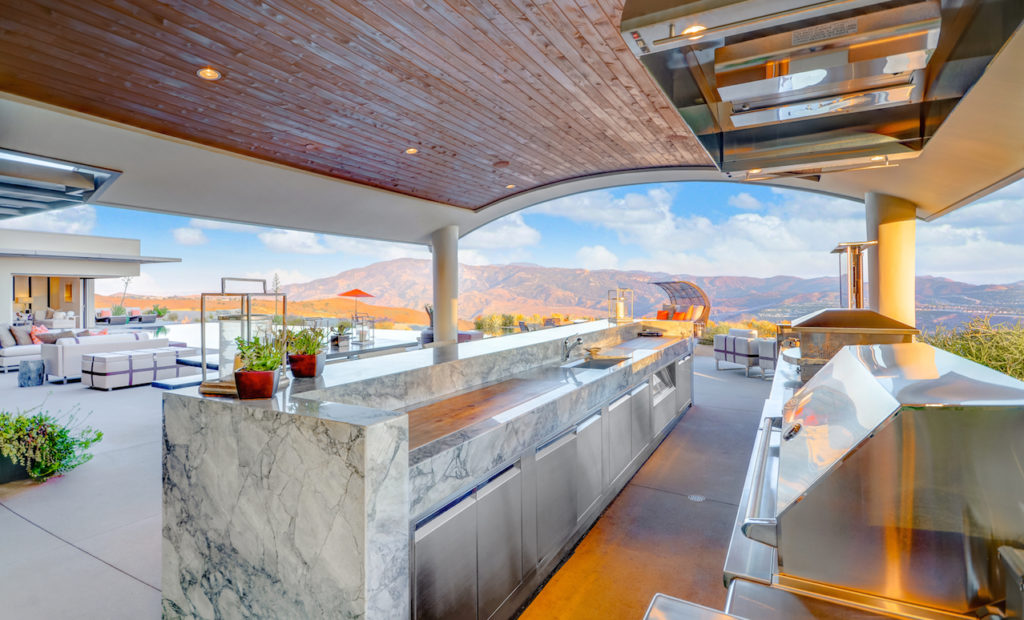 We couldn't help admiring Jocson's huge outdoor kitchen. But, this space isn't just about the grill. A Wok Range, pizza oven, sink and ample counter space allow him to prep, cook and plate a meal without having to step inside.
Like what you see? Jocson's kitchen is just one selling point of his $8.68 million Yorba Linda listing. (Check out the master bedroom overlooking the pool. The walls disappear, so you can jump out of bed into the deep end!)
The listing agents are Raj Qsar and Christina Boladian of The Boutique Real Estate Group.