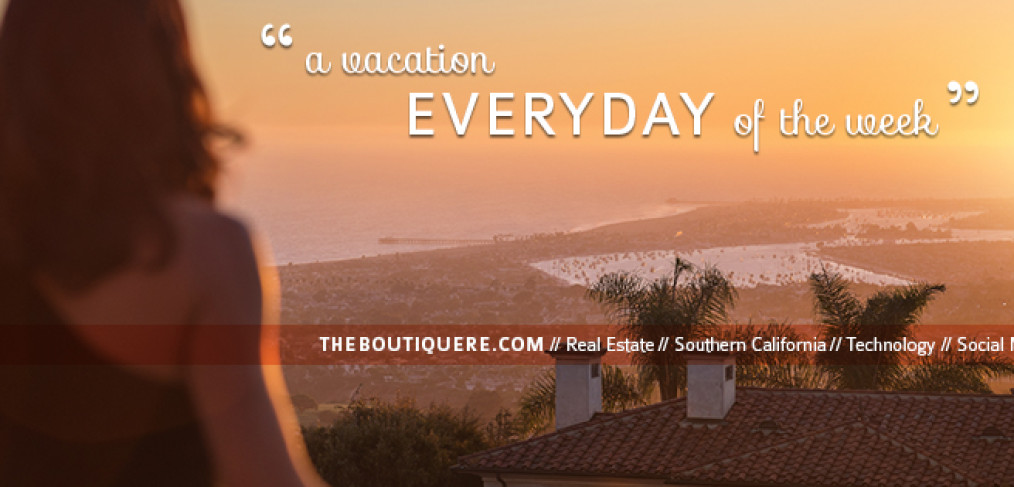 10 Stunning Real Estate Listing Videos from 2015
Each year, agents and brokers nationwide continue to raise the bar for the quality of real estate videos. Properties are showcased in ever more unique fashions. Homes for sale are better staged and styled to help buyers envision themselves living there. All in all, more effort is put into making these videos visual masterpieces — ones that compel agents' audiences, earn them new leads, and nurture existing ones. In 2015, this real estate video trend continued, as countless great listing videos were created by industry pros across the country — including the 10 featured below.
Check out each of these stunning real estate listing videos from 2015 and discover what makes them great … and how to emulate them with your own real estate video marketing strategy.
1930 Providence Road, Charlotte, North Carolina — Savvy + Co Real Estate
Knowing your audience: That's how you win over real estate buyer leads. In the case of this gorgeous residence in Charlotte, the agency representing the listing, Savvy + Co Real Estate, knew the outdoor space would appeal to those who like hosting get-togethers: family BBQs, swanky pool parties, and everything in between. Telling the story of planning such a gathering through the eyes of a would-be owner is a perfect way to exhibit what life could be like for potential buyers. Of course, this narrative is just a part of the promotional angle of the video — showing the owner stroll through the listing also gives viewers a crystal clear view of every facet of the home.
1972 Outpost Circle, Los Angeles, California — The Boutique Real Estate Group
Another real estate video that offers a glimpse of life for the homeowner through an actor comes from one of the best-of-the-best listing video producers, The Boutique Real Estate Group of Orange County, California. The production of this video is stellar: from the background music that spurs our homeowner to sway rhythmically throughout the residence to the overhead drone shots of the Hollywood Hills. While selling a high-end home in L.A. may seem like an easy gig, it still takes a lot to stand out in the luxury market, and BREG does an incredible job at showing off this particular property in a distinct light.
21 Hurlingham Drive, Conyer's Farm, Greenwich, Connecticut — RUHM Luxury Marketing and Coldwell Banker Residential Brokerage Greenwich
RUHM Luxury Marketing is no stranger to making lists of the best real estate listing videos — and there's a clear reason. The company goes above and beyond — spending who knows how much — to craft award-worthy videos that look like those an Oscar-winning director would shoot. For this listing video of the lavish Hurlingham estate in Greenwich, Connecticut, the video marketing agency went the extra mile to showcase not just the home, which looks beyond pristine, but also the expansive property surrounding the house itself, which includes the best nature has to offer and a picturesque farm. There's also insights from the estate manager and even nearby residents. Admittedly, this is a home that's aimed at the super-millionaire, but the real estate video still shines brightly and does an astounding job of convincing any viewer the residence would be right for them.
6454 Shinnwood Road, Wilmington, North Carolina
Aside from creating first-rate tips-and-tricks real estate videos to her home buyer and seller audience, Edwards does a wonderful job with her listing videos. From start to finish, you get the complete sense that she has her business in order. We see her chic branding at the very beginning of the clip and immediately know how to find her online when she shares her social media info. Then, we get to hear from her and the dedication she and her team put into learning the ins and outs of her new listing. Finally, we see every detail of the home as Edwards and Co. tour the property. Oh, and the drone footage of the stunning water out back certainly doesn't hurt.
12958 Northside Road, Monticello, Prince Edward Island, Canada
No matter how amazing your real estate listing video looks, if no one knows how to get in touch with you, it probably won't help you secure more leads and clients. Michael Poczynek of Prince Edward Islandunderstands this: He wisely incorporates every potential way in which his audience could contact him in the opening seconds of his videos and posts his phone numbers at the bottom of the screen throughout the clip. Add in the fact that he explains everything a prospective home buyer could ever dream of knowing about the Monticello home for sale, the ocean nearby, the surrounding community, and the intricate details of the property's interior and exterior and you've got one extremely well-produced video. It's little wonder as to why Poczynek has accrued hundreds of thousands of views on his YouTube channel.
4847 Rim Road, Santa Barbara, California
Ideally, your real estate videos will provide clarity regarding your listings, like an oral explanation of the properties' dimensions and features or text overlays highlighting updates made to the residence. Sometimes, though, all you need to do is let the home for sale and the surrounding area speak for itself, as real estate cinematographer and drone photography specialist Douglas Thron does for this video he shot for a Southern California listing. In just four minutes, Thron was able to exhibit practically every major attribute of the community, including the stunning pier and cliffside area, and the home itself.
3168 Countryside Drive, Brampton, Ontario, Canada — Open House Television and Royal LePage Real Estate Services
Taking essentially the opposite approach from the previous video is the firm Royal LePage, which employed Open House Television to create an intricately detailed listing video that spends just as much time and effort explaining the ins and outs of the property — everything from the dimensions of the marble tiles in the foyer to the pre-finished Oak hardwood floors in the dining room. When it comes to promoting a home for sale, there's no such thing as providing too much information to prospective buyers, so if you produce a script that's 2,000 words long, don't feel the need to shorten it for the sake of brevity. Instead, do what the real estate agency behind this recording does and let no home characteristics go unexplained.
7320 Popp Road, Fort Wayne, Indiana — Wieland Real Estate
If there was an award for "Best Real Estate Listing Video Staging," this one from Indiana-based Wieland Real Estate would certainly get a nomination. The warm (literally and figuratively) and inviting living room, cozy home office, book-filled bedroom, and bright kitchen are just some of the many astounding rooms we pass through via this expertly crafted digital tour. Add in the elegant ballad strumming in the background and the perfect branding to close out the video (both the cameo from the agency's head Troy Wieland and the prominent logo and call to action) and you've got yourself one phenomenally developed listing promotion.
333 22nd Street, Santa Monica, California — Christophe Choo
Mr. Choo has got this digital real estate marketing thing down pat. After explaining how he drives thousands upon thousands of visitors to his real estate website each month via his organic search engine optimization (SEO) efforts at Inman Connect San Francisco, it became clear he's one the premier online marketers in the industry. This listing video is just the icing on the cake: Having already mastered written content, Choo and his team headed to the world of video, where they've produced awe-inspiring clips like the one above that really make viewers feel like they're invited guests into this multimillion-dollar Santa Monica manor. As the tour guide, Choo does a remarkable job of suavely describing each of the home's biggest draws. Should you ever decide to get in front of the camera for your own real estate videos, use Choo as an agent to imitate.
1611 Mokulua Drive, Kailua, Hawaii — 360 Property Videos and Coldwell Banker Pacific Properties
It's definitely difficult to screw up a real estate video in such a magnificent locale such as Hawaii, but even with the resplendent natural setting and a handsome high-end home to boot, it takes a lot of effort to pull of a video like this one for Honolulu-based agent Tracy Allen's luxury listing. Those aspiring to live the seaside life with warm weather year-round and easy access to the beach, trails, and mountains are clearly the primary demographic this clip targets. And though this may be a limited audience, the production value of the video likely attracted a hefty number of prospective buyers.
Get help with your real estate video production for your YouTube channel in our detailed Academy post, which explains how to brand your account, the types of real estate videos to create, and much more.
What real estate marketing tools do you use to create listing and other videos? How do you come up with real estate marketing ideas for your videos? Share your ideation and production methods with us below!