Real estate agents make movies to sell mansions as traditional home tours become obsolete
In a world of extreme competition, traditional home tours are becoming obsolete. Real estate agents are now using movies to sell mansions.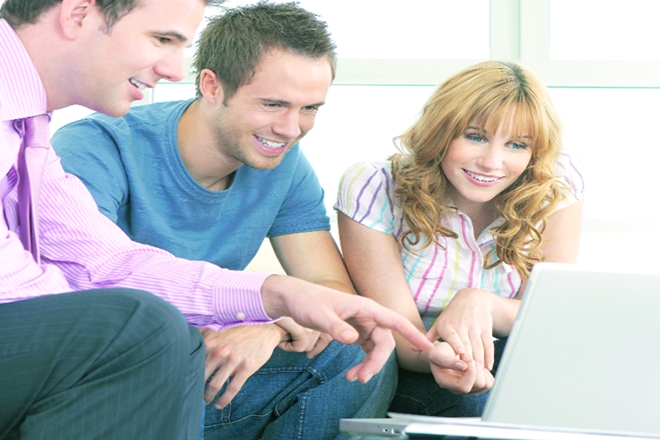 It's not easy to sell houses. In a  market spoilt for choice, selling mansions becomes even more tougher. So real estate agents are finding new ways to lure customers and one of them happens to be making movies to sell mansions. A woman in a red dress twirls with a mysterious man through light-filled hallways. There is light music that surges in a romantically-lit courtyard, which overlooks a twinkling city. A mischievous coda plays, and then the credits roll. You could mistake it for a scene from a romantic blockbuster. Not really, as this eight-minute mini movie is a real estate advertisement—uploaded on Vimeo—for an $8.5-million, 1.5-acre compound in Encino, Los Angeles. The days of good old brochures with high-resolution pictures are over. So is successfully marketing a mansion using shots from an iPhone or even expensive videos shot by drone. In the days of ever-evolving technology and infrastructure, real estate agents need to do a little more hard work to pitch the perfect sale bid.
So luxury listings are now experimenting with full-on property movies—films featuring actors, story arcs, scores and tinseltown-caliber cinematography. The money is spent on movies to be recovered through million-dollar sales. In another movie for a mansion, gorgeous women dressed in bikinis, sipping fine wine, are sitting by the poolside. The short movie made by realtors to sell a $32-million Hollywood Hills mansion cost its makers a whopping $40,000. Real estate agents Rayni Williams and Branden Williams were one of the first ones who came up with such an over-the-top marketing idea to sell a mansion in 2015.
The storyline of the movie pays attention to showcase all the finer details of the mansion. The man of the house is out of town and his wife texts her friends to come over and party. So the director of photography used five different cameras and three drones to capture the home's splendour. The eight-bedroom estate boasts breathtaking views, a theatre and a gym. The husband and wife realtor team also made a $100,000-mini movie to sell a $70-million property the same year.
People are short of time and so the classic, old-school walking tour of the house is becoming more and more obsolete. So here come movies for a generation that is short on attention, but is addicted to smartphones. A movie makes people feel attached to a story, and they want to stick around and see what's happening. Making a movie doesn't come cheap though. Typically, the filmmaking cost is covered by either the listing agents, sellers or both. Movie-style real estate videos can cost anywhere from $5,000 to upwards of $30,000. Real estate agent Ben Bacal, an early innovator of high-gloss property films, worked with married clients Ori and Nafisa Ayonmike to craft a $20,000-film to market their home in Hollywood.
The Ayonmikes star in a fictional narrative that begins with Ori skulking through the sleek, contemporary rooms of his 5,500-square-foot, five-bedroom estate. In the next 11 minutes, Ori tells Nafisa that he wants a divorce. A passionate fight ensues, Ori gets kicked out and Nafisa chucks her massive diamond ring into the pool. Amid all the high drama, the camera-person captures the home's 20-foot ceilings, high-tech security system, marble fireplaces and the tony Hollywood Hills neighbourhood.
The video of the property, listed at $3.65 million, has generated nearly 61,000 views since being posted on YouTube last year. As movies are doled out so are online video platforms, which have become a key component in property sales. Some 36% of home buyers used YouTube, Vimeo or another video-hosting website in their search last year, despite only 8% of real estate agents using films in their marketing strategies, as per the National Association of Realtors in the USA.
Bacal posted another movie trailer-listing video last year for a Bel-Air property, in which two children develop Ferris Bueller fevers and spend the day playing hooky. The pair splash in their infinity pool, shoot golf balls over the Los Angeles skyline from their lawn, try on outfits in their generous closets and have a puppy delivered by drone. The 14,230-square-foot spread sold in December for $39 million.
Not all of the properties are extravagant or overwrought. One narrative video, for a four-bedroom home in Brea that sold in October, focused on family. The movie trailer for the 3,008-square-foot property, posted on YouTube three months earlier by the Boutique Real Estate Group, features little girls at a sleepover, romping through various bedrooms and having a late-night living room dance party to Taylor Swift songs. Some properties take naturally to the camera.
Consider the 20,500-square-foot Opus spec estate in Beverly Hills. The $100-million listing—which includes seven bedrooms, 11 bathrooms, two swimming pools, art by Damien Hirst and Andy Warhol, and a champagne vault with 170 bottles of Cristal—was featured last spring in a video inspired by David Lynch and Eyes Wide Shut. Producer Alexander Ali of the Society Group worked with Hilton & Hyland selling agent Drew Fenton and developer Nile Niami—who co-produced Steven Seagal's 1998 film The Patriot—on the Opus film. Opus has now received inquiries from China, Russia, Brazil and India.