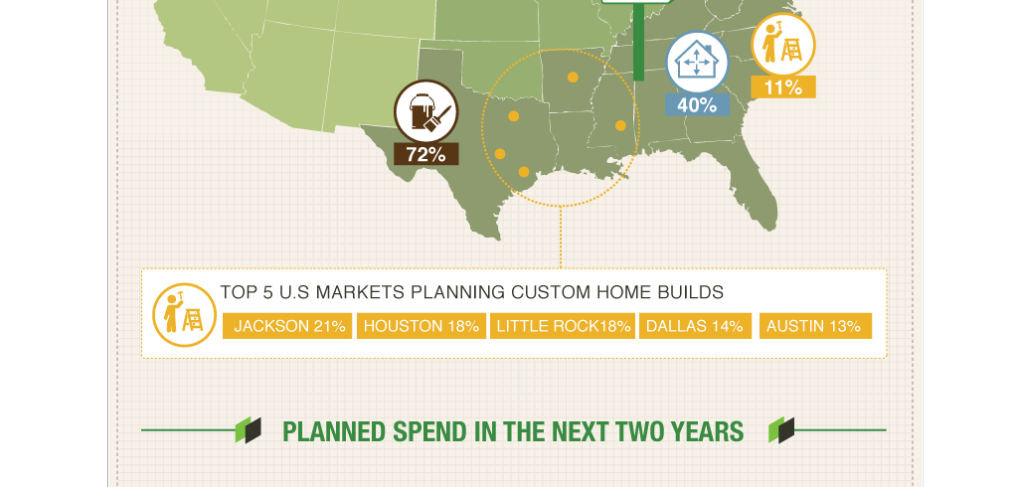 Liza Hausman, Houzz.com
Even as new and existing home sales and prices climb, Orange County homeowners are prioritizing aesthetics before profit, according to a recent Houzz & Home Survey conducted among users of the Houzz app and website. Houzz is an online platform for home design and remodeling, with more than five million unique users of the site and iPad app each month
The recent survey of nearly 30,000 Houzz users nationwide found that homeowner priorities when it comes to remodeling and decorating are to improve their own quality of life. In Orange County specifically, 87 percent of homeowners cited "improving the look and feel of the space" as an important driver for remodeling projects, 69 percent cited "improving the flow and functionality" while only 44 percent cited "increasing home value."
Among O.C. area homeowners on Houzz, 76 percent plan to decorate or redecorate, 47 percent plan to remodel or construct an addition in the next two years, 10 percent plan to purchase a new home, and 3 percent plan to build a custom home.
New floors, bathroom remodels, and kitchen remodels, are the most popular major projects among Orange County homeowners surveyed, with 45 percent of respondents replacing a floor, and 42 percent redoing a bathroom and 42 percent completing a kitchen remodel, in the last five years. O.C. homeowners budget an average of $33,500 for their kitchen, $17,000 for the new bath and $9,000 for new flooring, figures that are 35 percent, 59 percent and 62 percent above the national averages respectively.
The majority of homeowners in Orange County taking on projects are hiring some help. 50 percent of area homeowners planning to complete a project in the next two years will hire a general contractor, 57 percent will hire a flooring expert and 29 percent will hire an interior designer. About a third — 47 percent — say they will consider saving money by completing some projects themselves.
In this economy, prioritizing livability over return on investment may seem like an irrational approach, but people today are looking at their homes as a long-term sanctuary, not a quick flip. This new rationale is also reflected in homeowners' approach to financing.  When asked if they are planning to take a line of credit to fund their remodeling projects, 52 percent of O.C homeowners said "No way."  They'd rather cut back on vacations or other major purchases to make their dream home a reality.
(Click image below to enlarge)