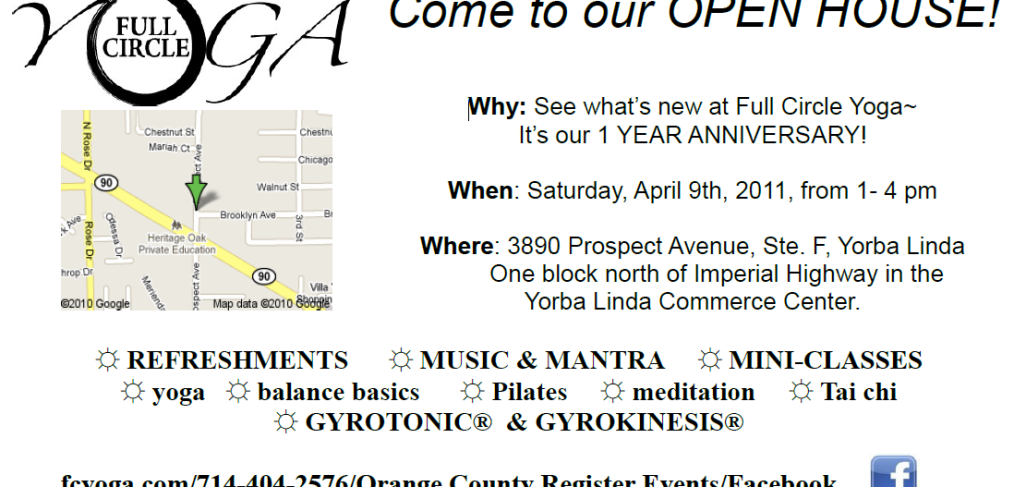 Open House at Full Circle Yoga!
If you haven't been to Full Circle Yoga yet, now's the time!  You are invited to our 1st Anniversary Open House THIS Saturday, April 9th from 1-4pm.  Refreshment, music, chair massage, and 20 minute mini-lessons in yoga, tai chi, meditation and more will be offered throughout the day.  Come as you are; no RSVP necessary!  If you like what you see, we have special Anniversary Discounts– up to 25%– on all class passes.
P.S. Feel free to share this with someone who could benefit from what we provide. Share the health!
Full Circle Yoga Open House <– Print the flyer now!